back to product overview
Wilbers LDC Nivomat shock absorber set
Art. No.:
309-0586-02
The "Wilbers LDC" shock absorber offers excellent comfort in all circumstances. It adapts to different loading situations without any effort on the riders part, automaticalle without any buttons or electronics! After the passenger with or without luggage takes a seat, the deeply compressed suspension pumps itself up after a few meters of riding, back to the defined riding level as the shock absorber delivers additional oil into its cylinder by its own stroke movement. The resulting pressure increase leads to the adjustment in damping.
When you purchase a Nivomat kit for your Harley, you will receive a FREE T-shirt.
Please enter your desired size in the »Particularities« in the shopping cart overview.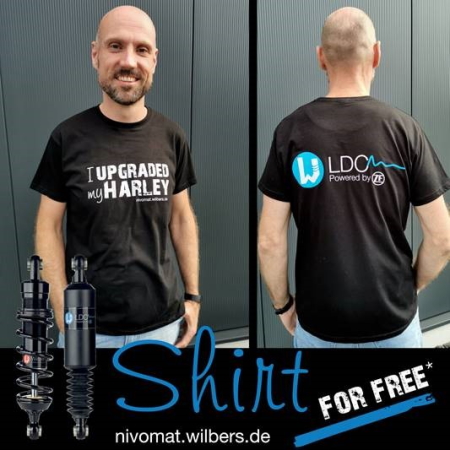 *The promotion is only valid for orders from EU member states; while stocks last.
Product may vary from picture.



Downloads:
ABE

Please give a RAL-Number

Delivery time: 14 - 19 days