Dear motorsport friends and partners of the team Wilbers-BMW-Racing and BMW BoxerCups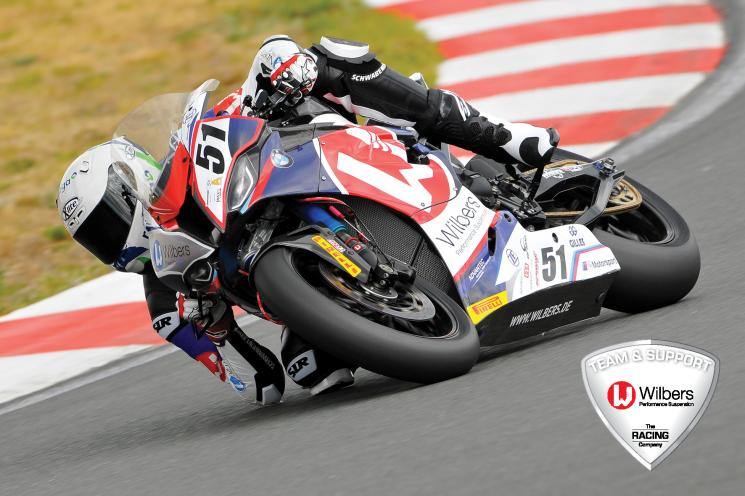 After Corona has so far prevented the start of the International Motorcycle Championship (IDM), we were finally able to breathe racing air again last weekend in Oschersleben... a wonderful feeling!
For the IDM Superbike we had prepared two BMW K67 for Florian Alt. But not only Florian is new in the team, also the K67 was completely turned upside down after the long winter after the 2019 season. Among other things, we finished and installed completely new suspension products. The experienced Florian Alt was more than enthusiastic about the construction and function of our BMW, which he moved for the first time besides the Wilbers suspension technology. Lap times were not important for this roll out but low 1.27 times on Sunday afternoon were quite impressive.
Marvin Jürgens, third in the 2019 BMW BoxerCup, is responsible for new products as a test rider and has now had a new triple clamp with adjustable handlebars installed by partner Gilles. Not that the Boxer did not work, but the participants had expressed the need to be able to make more and also more individual adjustments.
A very satisfied Marvin Jürgens, who will compete in the BoxerCup for BMW Motorsport Burgdorf, was very pleased with the result. So the parts are now released.
The new BOS exhaust system, with its specially developed shape for Boxer and K67, was on the race track for the first time and showed that the experience of the "makers" has paid off here. Since this year BOS is the exclusive supplier of the BMW BoxerCup and also of the Wilbers Superbike Team.
The next test is planned for 18th to 19th July again in Oschersleben and we hope of course that we will be able to handle some more races in the IDM Championship 2020.