Wilbers LDC Testcenter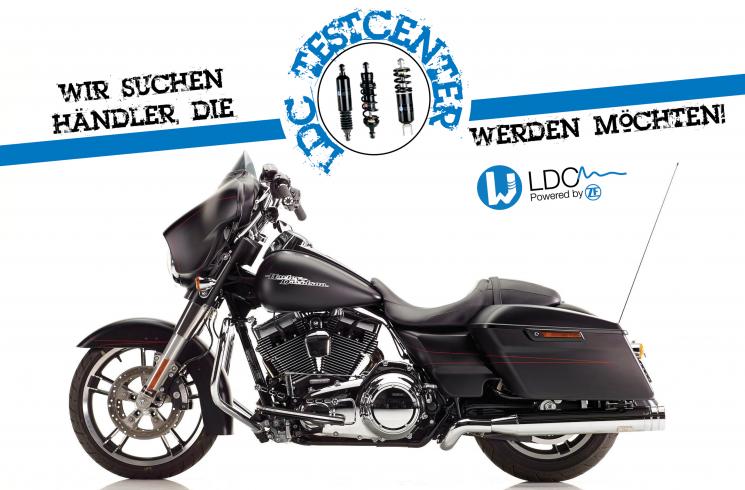 Dear Sir or Madam,
dear Wilbers partner,
in 2016 we launched the Wilbers LDC (Nivomat) suspension. This hydropneumatic level control system works without any electronics and adjusts the level position as well as the spring rate automatically for every load. It offers essential advantages compared to a conventional suspension: It makes an adjustment of spring preload and damping without the rider having to intervene.
For further information you can download the LDC Nivomat brochure as a PDF file here, or visit the LDC section of our website.
We would like to invite you to help us to further establish this system in the market and to make your customers aware of the advantages.
For this purpose we are looking for committed dealers who are willing to offer the Wilbers LDC system to their interested customers for a test drive. In order to be able to assist your customers competently with all their questions, we would like to give you detailed training on the system.

After completion of the training we will list your company on our website under the category "certified Wilbers LDC test centre". Customers will have the possibility to find their nearest dealer by using a proximity search. Furthermore you will receive a higher discount on all future orders of Wilbers LDC shock absorbers and suspension kits.
We hope to have aroused your interest and look forward to your reply by e-mail to: stember@wilbers.de or by fax to: +49 (0)5921 72717-79

Mr. Stember will be happy to answer any questions you may have regarding training contents and dates.