New: Wilbers Suspension for Ducati Desert X | 1X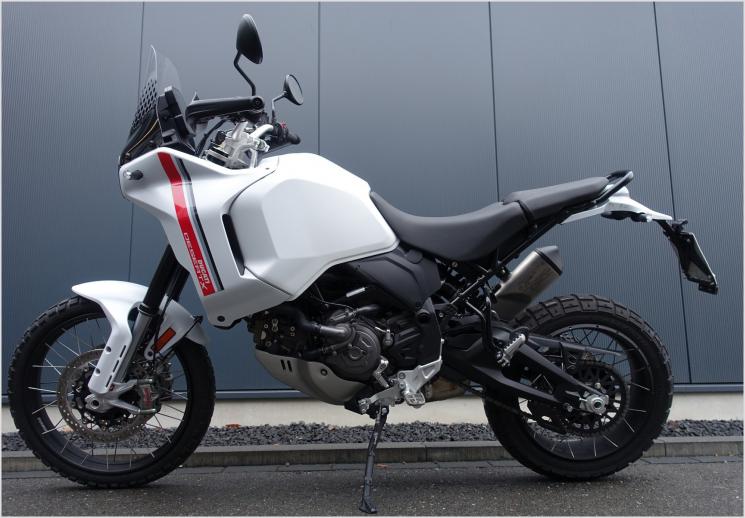 Manufacturer: Ducati

Model: Desert X

Type: 1X

Year: from 2022
Customer feedback on the Ducati Desert X led to the conclusion that the standard version of the vehicle has extremely high negative suspension travel in the shock absorber.
This is problematic in that a fully loaded motorbike no longer stands securely on the side stand, or even threatens to tip over to the opposite side.
For this reason, the Wilbers solution reduces the negative spring travel and makes the shock slightly longer, so that the Wilbers standard corresponds to a "raising" of 15mm.
This improves ride and handling and thus contributes to a safer ride.
On the rear shock absorber, a relatively hard spring is fitted as standard, which is only imperceptibly compressed by the rider in case of potholes and bumps. The Wilbers conversion uses a slightly softer spring with additionally adjusted rebound and compression damping. This makes the vehicle much more stable, with increased ride comfort and traction!
The fork is delivered with linear fork springs as standard. The Wilbers solution uses progressive fork springs together with SKF oil seals and dust caps. This leads to a much better response and offers significantly more reserve in the second spring rate than the standard condition.
The following suspension options are possible:
Standard (Wilbers-Standard = +15mm)
30mm Lowering
60mm Lowering
Mechanical spring preload (X-PA)