Wilbers suspension for the Harley Davidson FLTRU Road Glide Ultra

Type: FL3; year of construction: from 2016
The Wilbers suspension can be ordered now in Nordhorn and has the following features: Individually manufactured, reliable shock absorbers with the proven Wilbers technology:
Wilbers LDC shock absorber kit: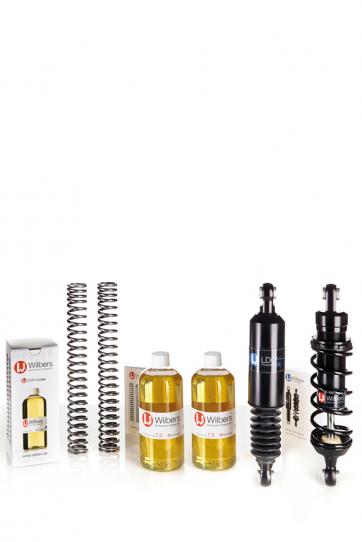 Wilbers LDC Nivomat Fahrwerkskit
The "Wilbers LDC" shock offers excellent comfort in all situations. It adapts to different loading conditions without any action, completely automatically - without buttons and without electronics! After the pillion rider has taken a seat with or without luggage, the deeply sunk suspension pumps itself back up to the defined riding level after a few meters of riding, as the suspension additionally pumps oil into its cylinder through its own lifting movement. The resulting increase in pressure also leads to an adjustment of the damping.

The set contains:
- Wilbers LDC shock absorber
- Wilbers Ecoline shock absorber
- Wilbers ZERO friciton fork springs
- 2 litres ZERO friction fork oil SAE 10, LK 110 mm


Conventional shock absorbers: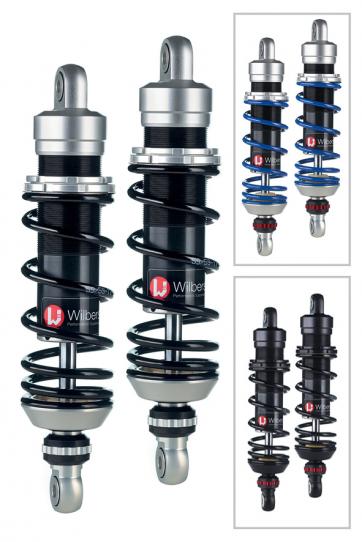 Adjustline 640 TS Road
The robust ones: Equipped with a 46 mm piston, they can withstand all blows, are adjustable in many ways and available in many different versions. A strong alternative!
- Infinitely variable spring preload by means of the hook spanner supplied.
- 22-way adjustable rebound damping.


Standard seat height
Art.-Nr. 640-1207-01
1.071,29 EUR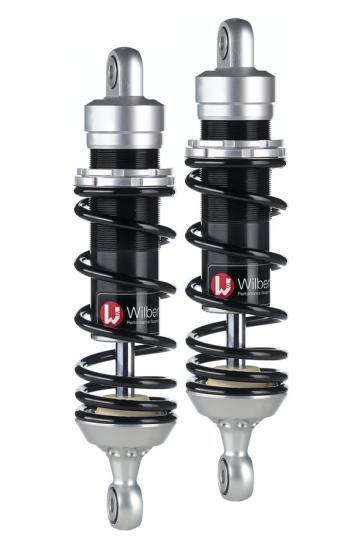 Ecoline 540 TS Road
Infinitely variable spring preload by means of the hook spanner supplied.
- Thanks to radial pistons and progressive shimp packages at every on and off
The right damping at the right rebound speed.
- High-quality INA/Elges self-aligning bearings.


Standard seat height
Art.-Nr. 540-0890-01
827,59 EUR
Optional shock absorber accessories: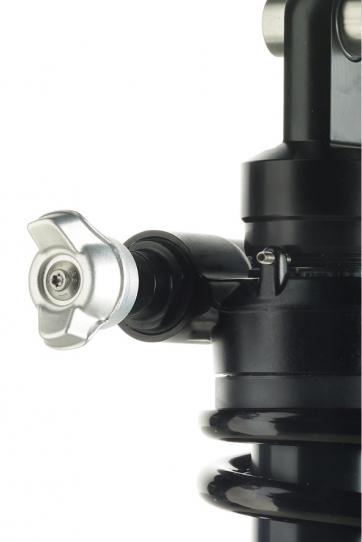 ZF hydraulic spring preload type 659 possible and recommended
The ZF-PA is a hydraulic spring preload, which is integrated directly on the shock absorber. The advantage is that no separate handwheel has to be mounted on the vehicle. Especially current motorbike models nowadays offer hardly any space for an external handwheel. Easily accessible and without much effort, the spring preload can be adjusted by up to 15 mm.

Notes:
- hydraulic spring preload only on the left suspension strut
- Shock length +15 mm (Wilbers standard) corresponds to the original seat height


Fork: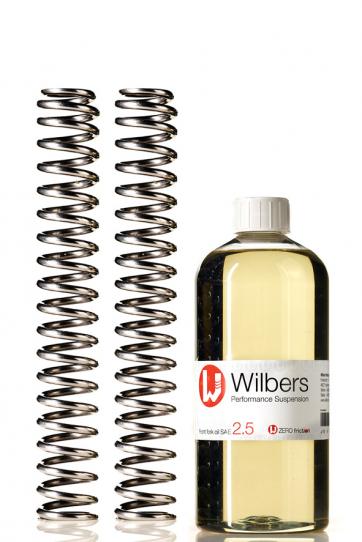 Fork: RSU twin tube
With the ZERO friction fork springs from Wilbers you will achieve a perfect tuning of your telescopic fork without bottoming out!


Standardsitzhöhe
Art.-Nr. 600-0516-09
135,50 EUR
2 Liter sind notw., je Liter 24,37 EUR