5 - Test bench control centre

In the measurement control room, the test procedure is carried out remotely behind bullet-proof glass after assembly. Even gear changes and accelerating are carried out in the control room.

The test vehicle is completely monitored and switches off automatically if anything is no longer functioning properly. New engines are skilfully run in following factory settings, these processes run over several days and with a great effect: Up to 5% more power after a skilful run-in is not uncommon. The reliability and durability also develop positively! An honest analysis from the test bench provides the opportunity to further optimise control times and electronic components.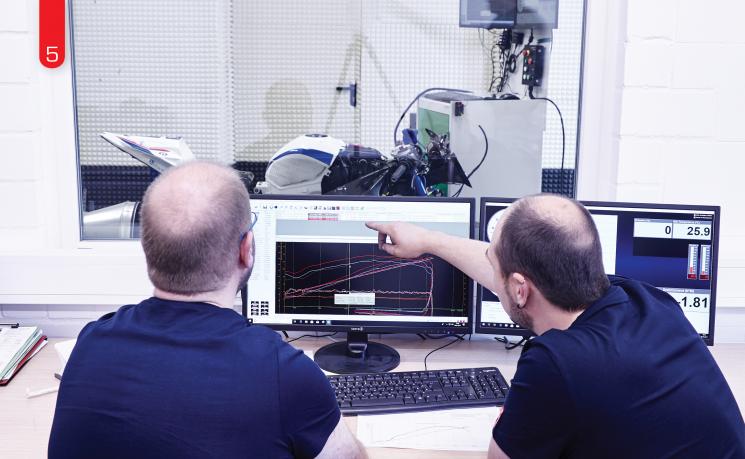 The motorbike under test runs in the test stand room and the technicians test different settings. These can be operated and controlled from the workplace in the measurement control room.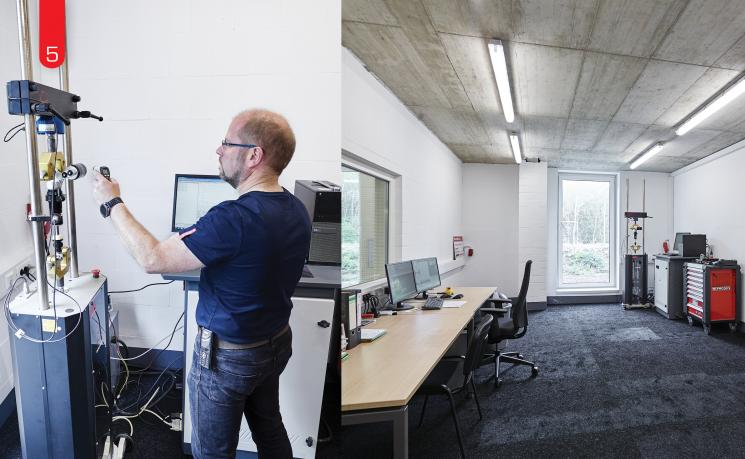 Further test benches for the development and endurance run of the fork and suspension products run in the measurement control room. Here the spring elements are intensively tested for function up to the maximum temperature.