10 - Development engineer

Not only the function of the current products is constantly checked on our modern test bench, but also the further development of our products. Development always plays a major role. Function is very important, but durability, environmental compatibility and weight are also playing an increasingly important role.

We always receive many requests from the market, to which we try to find an answer! The search for solutions is an exciting field of work.

The cooperation with ZF takes us into areas that we would otherwise have found difficult to reach. Motorsport is always looking for special solutions to become the famous "one second faster" and better than everyone else in the field.
Without the cooperation with ZF and our technician there would be no "LDC Nivomat" today, with which we are already successfully operating internationally.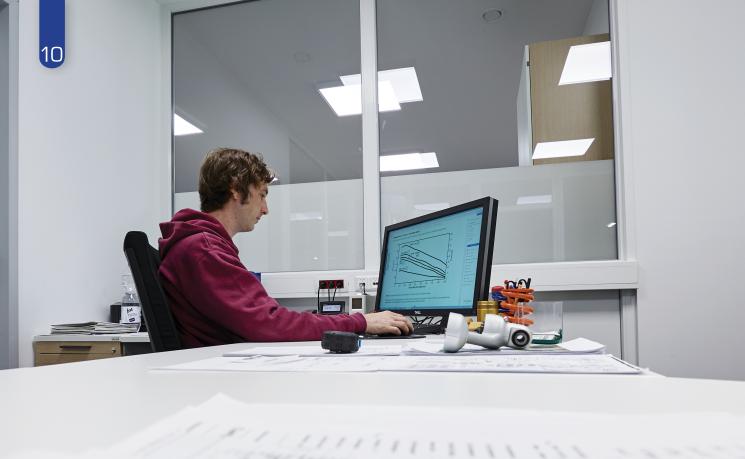 Design engineer Bastian Vogt is constantly developing new solutions.