BMW Motorrad BoxerCup 2020: Jetzt einschreiben!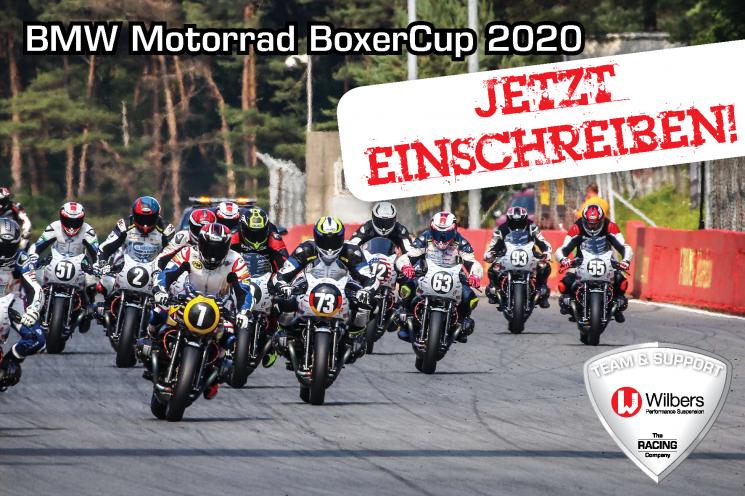 BMW Motorrad BoxerCup 2020: Start in die zweite Saison! Ab sofort können sich Teams und Fahrer einschreiben. Alle wichtigen Infos findet ihr hier! Erstmals bieten wir neben dem Rund-um-Sorglos-Paket (mit rennfertigem Boxer-Bike, Ausstattung und Nenngebühren) auch ein Cup-Teile-Kit für BMW-Händler oder Besitzer einer BMW R nineT Racer an. Für Piloten aus 2019 mit einem vorhandenen Cup-Fahrzeug reicht das Teilnahme-Paket. Auch für Gaststarter bieten wir die Möglichkeit, an einzelnen oder mehreren Rennen in die Serie rein schnuppern zu können.
BMW Motorrad BoxerCup 2020: Start of the second season! Teams and riders can now register.
You can find all the important information here. For the first time, we are offering a Cup Parts-Kit for BMW dealers or owners of a BMW R nineT Racer, in addition to the all-inclusive package (with ready-to-run boxer bike, equipment and entry fees). For pilots from 2019 with an existing Cup vehicle the participation package is sufficient. Also for guest starters we offer the possibility to get a taste of the series at single or several races.